Identifying and Fixing a Lack of Trust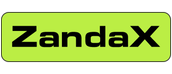 Course Overview
In this course, we show you how a lack of trust in a team hits performance hard, how to spot where it's lacking - and also to apply a structured approach to fixing problems.
Even if general levels of trust are OK, life doesn't always run smoothly, does it? So we first highlight 8 signs of a lack of trust. Four are signs that your team members may show, and the other four are examples of where you (yes YOU!) may be going wrong…
But of course it's always better to be proactive about a problem than to leave it until it blows up in the future - so we finish with a reflective lesson that gives you some tips on fixing a lack of trust.
When you're done here, you'll be well-placed to identify signs that trust isn't what it should be - and deal with them proactively and effectively.
Course Objectives
After taking this course, you'll be able to:
Recognize signs of a lack of trust
Apply structure to fixing a lack of trust
Course Outline
Course Introduction & Workbook Download
8 Signs of a Lack of Trust
Fixing a Lack of Trust
Key Takeaways
Module Test
Course Wrap Up
[NOTE: An interactive workbook is provided to support your learning]
Target Audience:
Our Identifying & Fixing a Lack of Trust course has been written for new line managers, team leaders and staff supervisors, as well as existing managers who are facing problems with a lack of trust in their team.