Identifying Types of Violence in the Workplace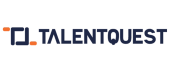 Course Overview
Welcome to the training on Identifying Types of Violence in the Workplace. The purpose of this scenario-based training is to build awareness of various types of threats in the workplace so that they can be anticipated and diffused. This training focuses on the role of HR and company culture in identifying and preventing workplace violence. In a crisis situation however, any employee may have to step up and act showing good judgement.
This training is meant for:
HR professionals
Compliance professionals
Employees who work on a company campus full time or part-time
Small Business Owners
Learning Objectives
Understand and identify the different types of workplace violence
Identify the importance of creating an effective workplace violence prevention policy
Comprehend the legal requirements for workplace violence prevention
List out the steps to be taken in any of the key workplace threat scenarios
*This course references US legislation and statistics.