ITIL® - Service Management - Introduction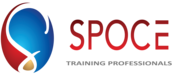 About the Course
ITIL® Service Management Introduction is an accredited course to provides an overview of ITIL®, what it is and where it is used.
Contents
2 modules with associated interactive lessons
Notes to support each lesson to consolidate the learning
Module level exam simulation directly aligned to the ITIL® syllabus
Online support, forums, chat and progress reports
Interactive exercises to assist with knowledge retention
Benefits of Passport
Provides an overview of ITIL® , what it is, where it is used.
innovative leading-edge e-learning developed by industry experts
A cost-effective solution for both individuals and organisations
This introduction is the start of the path into IT Service Management and the first step to enable candidates to progress on to further levels within the ITIL® qualifications framework.
Online learning gives you the freedom to access from any location.
Enables all staff working within an IT environment to appreciate the structure to Information Technology Service Management.
Inside the Modules
Getting Started
Getting to grips with ITIL® Terminology. What is IT Infrastructure Library? Why is ITIL® so successful? ITIL® Lifecycle Core. Foundation Certificate in IT Service Management.
Service Management as a Practice
Definition of a Service. Concepts of Service Management. Need and Source for Best Practice. What is a Service. Types of Service. Who are Stakeholders? Key Definitions. What are Processes? Functions and Roles. Key Roles? The RACI Matrix
All modules include related Lessons, Interactive Tasks, sample Foundation Exam Simulation, Glossary and Syllabus.
The ITIL® course on this page is offered by SPOCE an ATO of AXELOS Limited
ITIL® is a registered trade mark of AXELOS Limited, used under permission of AXELOS Limited. All rights reserved.