IOSH Working Safely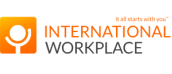 Overview
This IOSH accredited eLearning course offers health and safety basics - designed for people at any level in any sector.
IOSH Working safely is a 8 hour health and safety training course that International Workplace provide for people at any level, in any sector and is ideal as an introduction to why Health and Safety is important.
Once IOSH have verified the successful completion of the course assessments, delegates will be issued with an IOSH Working Safely Certificate
Audience and prerequisites
The IOSH Working Safely course meets the Government's guidelines for introductory health and safety training and offers health and safety basics for employees in any organisation and any sector. It is specifically designed for those employees who are exposed to common workplace hazards on a day to day basis and who need a basic grounding in the essentials of health and safety. It is especially useful when something more than a very short health and safety induction is required.
The IOSH Working Safely course has no entry requirements.
About this course
The IOSH Working Safely Certificate delivered via e-learning is perfect for those who need more flexibility and less time out of the office during their studies as you can study when you like, where you like and at the speed that suits you. The interactive course will guide you through the syllabus leading to the end of course assessments, plus you will also receive tutor support when you need it from a bank of highly skilled tutors. The course shows how everyone can make a difference to their own wellbeing and that of others through everyday behaviours. As a leading approved IOSH training centre, International Workplace has delivered IOSH training courses for over 15 years and has helped thousands of people gain this qualification. This course will focus the delegate's minds on the important health and safety issues in your workplace and show them the part that they play in keeping themselves and others safe at work. Having successfully completed the assessments, candidates will be issued with an IOSH Working Safely Certificate.
Key Points
A 6 hour training course offering all the health and safety basics in a high impact interactive package
Quality animated graphics created exclusively for the course;
First class, jargon-free technical content based on what people need to know in practice, not off-putting legal language
Clear scenarios drawn from genuine work situations to drive home practical points
Assessments built into the course — no need for follow-on tests after the course, taking up valuable work time
Modules
Introducing working safely
Defining hazard and risk
Identifying common hazards
Improving safety performance
Assessment
Delegates are evaluated using a multi-format question paper and a multiple choice hazard spotting exercise.
Business Case:
Certificated and approved by IOSH, an internationally renowned Health and Safety body
Minimum disruption to work activities: the course and its assessments all take place during the 6 hour course
A course that meets the Government guidelines for introductory health and safety training and which matches the HSE's 'passport' syllabus
Enhanced reputation within the supply chain
Greater productivity as fewer hours are lost due to sickness and accidents
Improved company-wide safety awareness culture and appreciation for safety measures
Two key areas — not only health and safety but also some basic awareness of environmental issues
(Note: In order to meet the requirements for the CSCS card you will need to study this course in the classroom. The CITB have removed approval for all eLearning versions of this course).
Pass Promise
This IOSH course benefits from our Pass Promise scheme. This means that should a delegate fail two exam attempts, International Workplace can reset the course free of charge in order for you to re-study and pass.
We provide a Pass Promise scheme for all of our courses with an eLearning option so even if you study via an alternative method you still receive free access should you fail any part of the course.