IOSH Managing Safely Refresher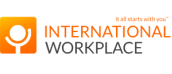 Overview
This IOSH accredited eLearning course ensures managers and supervisors are fully aware of their responsibilities when it comes to health and safety.
Audience and Prerequisites
This course is for anyone who has completed an IOSH Managing Safely course previously
Delegates must have completed a Managing Safely course within the last three years.
Course Details
The IOSH Managing Safely Certificate Refresher delivered via e-learning is perfect for those who need more flexibility and less time out of the office during their studies as you can study when you like, where you like and at the speed that suits you. The interactive course will guide you through the syllabus leading to the end of course assessment, plus you will also receive tutor support when you need it from a bank of highly skilled tutors. The course is designed to provide continued support to managers dealing with health and safety issues in the workplace. Specifically, the course aims to revisit key management responsibilities from the Managing Safely course and update relevant changes in good practice guidance, legislation and standards. As a leading centre for approved IOSH training, International Workplace has delivered IOSH training courses for over 15 years and has helped thousands of people maintain this qualification. Having successfully completed the assessment, candidates will be issued with a refreshed certificate for their IOSH Managing Safely Certificate.
Business Case
Certificated and approved by IOSH, an internationally renowned Health and Safety body
Greater productivity as fewer hours are lost due to sickness and accidents
Improved company-wide safety awareness culture and appreciation for safety measures
Active staff involvement to improve the workplace
Enhanced reputation within the supply chain
Minimum disruption to work activities: the course and its assessments all take place during the 24 hour course
Reduce costs from avoidable insurance claims and solicitors' fees
Modules
Thinking back
Assessing risk
The legal framework
Understanding your responsibilities
Health and Safety Management Systems
Investigating accidents and incidents
Performance management
Assessment:
A short multiple choice exam.
There is no practical assessment for the Refresher course.
Pass Promise
This IOSH course benefits from our Pass Promise scheme. This means that should a delegate fail two exam attempts, International Workplace can reset the course free of charge in order for you to re-study and pass.
We provide a Pass Promise scheme for all of our courses with an eLearning option so even if you study via an alternative method you still receive free access should you fail any part of the course.