IOSH Managing Occupational Health and Wellbeing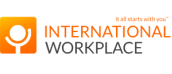 Course Overview
IOSH Managing Occupational Health and Wellbeing, brought to you by International Workplace, is suitable for managers and supervisors working in any sector and for any organisation. It's designed to provide them with the tools and techniques to improve health and wellbeing in the organisation.
The course is broken down into four main modules followed by a multiple choice online assessment and a workplace project, taking approximately six hours to complete.
It's accredited by the Institution of Occupational Safety and Health (IOSH), the market-leading designer of manager courses for safety, health and wellbeing. So once your learners successfully complete the course, they will be issued with an official IOSH certification.
Why take this course?
We've lived and worked through challenging times and now we're returning to a different world of work. Organisations face a range of health and wellbeing management issues, including:
Reassessing risks for a workforce with a blend of home-working, office working and somewhere in between.
Well-documented mental health issues in this phase of the pandemic include anxieties about the return to the physical workplace.
More fluid work arrangements in office including hot-desking, which raises ergonomic issues.
At a strategic level, Boards need strategies for resilience and business continuity. The 'healthy hybrid' will become the norm.
IOSH Managing Occupational Health and Wellbeing is the management training solution to help you address these issues effectively and ensure your teams remain happy, healthy and productive.
This is interactive eLearning course includes videos, case studies and exercises throughout the course.
Benefits to the learner:
Manage health risks effectively
Understand your own responsibilities
Manage fluctuations in people's health status and assess their fitness for work
Measure your own performance as a manager
Learn how to help co-workers return to work after illness
Discover how to recognise a 'well' employee
Reflect on good practice, both personally and organisation-wide
Benefits to the organisation:
Practical advice and tools for your managers to create a healthy, productive workplace
Improve health and wellbeing awareness across the organisation
Fewer hours lost due to ill health and reduced presenteeism, resulting in greater productivity
Enhanced reputation within the supply chain, with customers and other stakeholders