I'm not OK - Spotting when Team Members are Struggling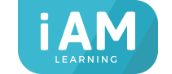 Overview
We all know the warning signs. That smell of gas means you've left the hob on. The car rolling backwards means you've forgotten the handbrake. An overcast sky means you probably shouldn't put your washing out. But how well do you know the warning signs that your team members are struggling? It's tricky. Often, employees will pretend like nothing's wrong because they want to be seen as hard-working and reliable. But if left unchecked, it could cause serious problems. This course will help you to spot when your employees might be suffering, so you can get them the help they need.
Outline Learning Objectives:
Spot the signs of a struggling team member to ensure they get the help they need as quickly as possible
Why take this course?
It's not always easy to tell if someone is struggling, be it with workload, mental health, or emotional issues. To ensure your team members are happy, healthy, and working to their full potential, you need to be able to spot the signs that they're struggling. This course, suitable for anyone who leads or manages a team, will help you do that. You'll also learn how to reduce employee stigma around asking for help by creating a culture of care.