Human Trafficking and Modern Day Slavery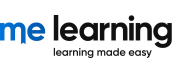 Overview
Modern day slavery takes many forms, whether labour and criminal exploitation or sexual; and can be a bewildering and complex subject to get to grips with.
This comprehensive online human trafficking course will help you to spot the signs of modern slavery and explain how to respond if you think someone you know is a victim.
This hour-long human trafficking training course provides you with a comprehensive knowledge of what can be a poorly understood subject. You?ll go back to basics on what modern day slavery is, then develop your knowledge of the challenges of this crime: for example the fact that it is under-reported and hard to spot.
You will also tackle issues related to children in trafficking and slavery contexts as well as learn the practical steps to follow if you suspect someone is a victim of human trafficking or modern day slavery.
Audience
This course is suitable for you if you work with, or are liable to discover, children, young people or adults who may have been trafficked.
This can include social workers, university staff, healthcare workers, caterers in hospitals, schools and colleges as well as anyone who works with children, such as teachers or care workers.
It?s also ideal for you if you work in a particularly affected industry, such as agriculture or construction.
Objectives
Once you?ve completed this course, you?ll have a deep working knowledge of:
What modern slavery is
The principal legislation that deals with modern slavery
The main ways in which victims are exploited
The differences between human trafficking and migrant smuggling
Why it is so hard for a victim to escape
Who the traffickers are
The definition of child trafficking
The main ways in which children are exploited by traffickers
The main indicators that a child is, or might become, a victim of trafficking
How to respond if you come into contact with a child who is potentially a victim of trafficking
Spotting the signs that someone might be a victim of modern slavery
The broad indicators that a child might have been trafficked
How to get help for these potential victims and support them into the National Referral Mechanism
How the National Referral Mechanism works
Modules
An Introduction to Modern Slavery and Human Trafficking
Modern Slavery: Spotting the Signs and What You Should Do
Child Trafficking and Slavery