Human Rights Act 1998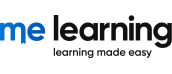 Overview
The Human Rights Act underpins a great deal of the legislation that affects the workings of the Health Service and Social Care. This course looks at the impact of the Act on those who work with vulnerable adults.
Objectives
Explain the scope of the Human Rights Act 1998
Say which Articles are key in Health and Social Care
Describe how the Act should be applied in Adult Social Care
Audience:
Anyone who assesses or arranges or provides services for adults.