How to be More Confident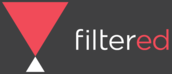 Overview
Confidence comes easier to some than others. In this course, we'll look at how you can increase your confidence at work and in your personal life.
We all deal with feeling insecure or unsure of ourselves. Being able to carry yourself with confidence not only lets you present your best self to the world, but it gives you the tools you need to achieve just about anything.
Having confidence isn't about thinking that you're always the best. It's about recognising your best qualities and not letting that naysaying voice in your head rule your decisions.
By the end of this course, you should understand how confidence can improve your life, how to increase your confidence. You will also have the tools to maintain that confidence even when you come up against problems.
Learning Outcomes
Understand the benefits of increased confidence
Develop ways to increase your confidence
Deal with the insecurities of others
Overcome major barriers to confidence
Audience
Employees and leaders who want to be more confident.