How to Wash your Hands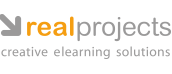 Course Overview
Washing your hands is one of the best ways to protect yourself and others from disease. It's most effective when it's done correctly.
Guided by lively audio narration and creative animation, learners will find out how there twelve steps to good hand-washing then look at them one by one.
This animated video course allows learners to navigate in presentation mode and interactive mode giving them the choice to watch the full 12 steps or interact with each of the 12 individually.
At the end of the module learners can download a hand washing poster for display or emailing.
Course Objectives
Guided by lively audio narration and creative animation, learners will find out how to:
Understand the 12 step procedure for washing your hands
Understand how hand wash is most effective when it is done correctly