How to Protect Yourself from Cyber Security Threats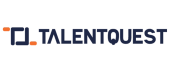 Course Overview
Welcome to an Introduction on How to Protect Yourself from Cyber Security threats! In today's world, each one of us is digitally connected at all times.
Whether we are working from our laptops, or browsing the internet from our phones, we are constantly creating and leaving behind a digital footprint.
Cyber criminals often seek our digital footprint on the internet and launch attacks on individuals and organizations in different ways. Such attacks have so far caused billions of dollars lost to cyber attackers responsible for stealing proprietary data from organizations.
Since the pandemic, as most of us started working from home, the incidence of cyber-attacks have only increased. This is because attacks take longer to be detected and fixed in a remote working model.
This is why, it is really important to understand the different types of cyber security threats and what you can do to ensure that you or your organization don't fall victim to a cyber-crime.
Learning Objectives
Learn what cyber security is
Understand the different types of cyber security threats
Identify the preventative and appropriate steps in case of a cyber security threat.
*This course references US legislation and statistics.