How to Motivate Your Customer Service Team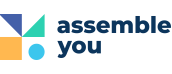 Overview
Welcome to Audio Learning from Assemble You.
In this track, we will take a look at why motivating your customer service team is pivotal to your business growth and survival and then go through some actionable steps that team leaders or supervisors can take to motivate their customer service team.
Why is it important to motivate your customer service team?
Team leaders and supervisors must recognise that in order to make exceptional service delivery a part of their team and organisation structure, there needs to be a cultural shift in the organisation. It can't just be a box that needs to be ticked.
Customer service is not only a department, says Hyken in a Forbes article. 'It's a philosophy. It's the company's culture. But even though customer service should matter to every employee, it is the customer service department that supports customers who call, email, tweet, post on social media, and more. They must always remain focused, patient, and motivated to represent the company in a way that results in the customer's desire to keep doing business with them.'
Learning Objectives
Establish why it is important to motivate your customer service team
Examine simple and practical actions on how to motivate your customer service team
Target Audience
Anybody who manages or leads and customer service team.