How to Develop a High Performing Team Culture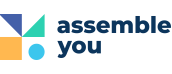 Overview
Welcome to Audio Learning from Assemble You.
"...culture isn't just one aspect of the game; it is the game. In the end, an organization is nothing more than the collective capacity of its people to create value."
These are the words of Louis V. Gerstner, Jr., former CEO of IBM.
In this track, we'll talk about the impact that team culture can have on performance. Specifically, we'll discuss six vital areas for building and maintaining that Culture. You'll learn about mission and values, the establishment and evaluation of goals and performance, diversity, supportive management, managing conflict, and the promotion of a culture of learning.
Learning Objectives
Learn about the role of Mission and Values in adopting a team culture.
Learn about the importance of establishing and evaluating goals and performance.
Learn the essential part diversity plays in successful organizations and winning cultures.
Learn about the need for supportive management in a high-performing culture.
Learn to distinguish between effective and ineffective management of conflict.
Learn to establish the promotion of a culture of learning.
Target Audience
There is a shared responsibility for culture throughout an organization, so this is relevant for everyone. Specifically, though, if you are a manager or leader, this is for you.