How to Build Resilience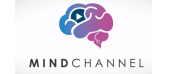 Course Overview
The world can brim with adventure and opportunity, and on the flip side, challenges and strain. Resilience is an important skill to develop to balance life's inevitable ups and downs.
Learning Objectives:
Use steps to build your resilience
Audience
All
About Mind Channel
This course module forms part of the Mind Channel micro-learning library which is comprised of similarly short, bite-sized modules, all of which are fun and informative and unlike anything else on the market. The full resource covers everything from personal development to leadership to sales, project management and more. Mind Channel content can be licensed as a complete library and also by subject area, providing users with an eclectic resource for work-skills and personal effectiveness.
The full library is comprised of over 50 modules covering the following core subjects:
Career Development
Building Your Career Brand
Excel
Leadership
Personal Development and Effectiveness
Project Management
Sales and Customer Service
Mindfulness