How to Be an Effective Coach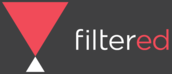 Overview
Welcome to How to Be an Effective Coach, a comprehensive guide that explores the fundamental differences between managing and coaching, examines the role of a coach, and establishes the benefits of coaching in the workplace. Learn how coaches foster creativity and empower individuals to develop themselves.
Discover strategies to overcome coaching challenges and unveil how coaching requires trust, confidence, autonomy, and self-reflection. You'll understand the vital links between communication and coaching and recognise the power of effective listening to enhance coaching impact. Get ready to become a more impactful and confident leader
Learning Outcomes
Understanding the differences between coaching and managing
Discover Barriers to Effective Coaching
Recognise how to create a coaching culture
Explore coaching and effective communication
Audience
Individuals who would like to understand more about coaching or leaders that are interesting in developing their coaching.