Hot Works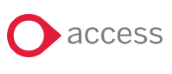 Overview
Use of hot work techniques in your workplace needs careful consideration.
While some hot work tasks might feel like everyday activities, they present risks to personnel and property, and can have serious consequences if they go wrong.
So, if you're involved in hot work, what can you do to manage the risks you may encounter?
This refresher course is suitable for any personnel involved in completing hot work activities.This course aims to refresh your knowledge of the dangers posed by hot work, the steps you should take to effectively assess the risks involved, and the measures you can use to successfully manage those risks.
Objectives
At the end of the course, trainees will:
Cover what is meant by the term 'hot work', the different forms it can take, and the specific safety risks it may cause.
Cover the types of existing risk assessment you may encounter in a workplace and the steps for ensuring you complete an effective risk assessment prior to undertaking any hot work activity.
Cover the measures you can implement to control hot work risks in more detail, including consideration of the methods used, preventing fire and explosion, training workers, checking equipment, and having appropriate emergency procedures in place.