Helping People Stay Safe Online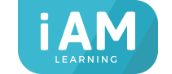 Overview
The internet can be a wonderful place, opening doors to creativity and innovation. It's also a great communication tool, keeping us connected to one another. But there's a dark side to the World Wide Web. And if you're a vulnerable person, it can be a dangerous place
The problem with the internet is anonymity. It's not always clear who you're communicating with, and that leaves people open to exploitation and abuse. This course highlights potential dangers and scams and explains the consequences of inaction. It will help you to identify how people can stay safe while surfing the net.
Outline Learning Objectives:
Recognise potential scams
Identify which data is safe to share
Identify ways of managing cyberbullying, if it occurs
Why Should I take this course
Everyone who uses the internet is at risk, but children, teenagers and young adults are particularly vulnerable. This course is suitable for parents, carers, teachers and anyone else who works with children or young people. It will show you what to look out for and explain how privacy can help maintain online safety. You'll also see how to protect yourself and others from fraudulent or abusive encounters.