Heavy Plant - Lift Truck Safety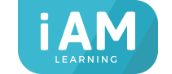 Overview
It's obviously loads safer using specialist machinery to haul around tons of rock than expecting people to do it on their own. But even so, lift trucks can still be a dangerous addition to a workplace and are actually responsible for around a quarter of all workplace transport accidents. Yikes.
The majority of accidents involving lift trucks are totally avoidable. Making sure that proper supervision is in place, including adequately trained banksmen, can make all the difference. And making sure that everyone has been properly trained and understands working guidelines makes working with lift trucks safer for everyone.
Outline Learning Objectives:
Recognise the minimum standard of basic training required to operate different types of lift truck, in line with the relevant UK regulations and code of practice
Understand the role of a banksman and signallers in keeping sites where lift trucks are in use safer for workers and bystanders
Identify the procedures for examining lift trucks effectively, including pre-shift checks and routine inspections and maintenance, in line with the relevant UK regulations and code of practice
Why take this course?
Employers need to be aware of how to make working with lift trucks safe for everyone. This course will help you to understand your responsibilities and identify the relevant UK guidelines and legislation to follow when doing so. This will help make the workplace safer for everyone and keep your business compliant.