Health and Safety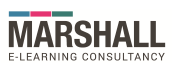 Course Overview
Our Health and Safety Elearning Course will ensure learners can:
Describe key aspects of organisational safety policies.
Identify the roles that everyone has to play in securing health and safety.
Explain the basics of risk management and risk assessment, focusing on hazards, risks and the risk-assessment process.
Spot common fire hazards.
Explain key fire safety features and safe evacuation procedures.
Describe fire safety roles and responsibilities.