Health and Safety for Homeworkers Refresher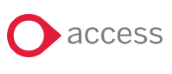 Overview
Homeworking has become far more commonplace, bringing with it greater control over working time and removing the strains of commuting.
However, as homeworkers face many of the same risks as other workers, it is vitally important that Health and Safety rules apply to everyone, regardless of their location.
This refresher course aims to identify who is responsible for the Health and Safety of homeworkers, the hazards they may encounter, as well as the measures to protect homeworkers from potential hazards.
Objectives
At the end of the course, trainees will:
Cover statistics relevant to current homeworking trends in the context of Health and Safety.
Cover the health challenges homeworkers may face and the individual and collective methods for managing homeworker stress.
Cover the steps involved for conducting a Risk Assessment of homeworker safety, what hazards homeworkers may encounter and the procedures that should be followed to manage them.
Cover the preparations homeworkers should make to ensure they work in a safe, healthy, and productive environment.