Health and Safety Risk Assessment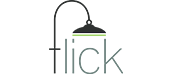 Overview
This RoSPA-accredited, level-2, e-learning course is suitable for anyone who is required to understand the process of conducting a health and safety risk assessment. The course includes optional voiceover recorded by a professional actor and culminates with an assessment.
It is specifically designed to teach learners the principles of risk assessment including the 5-step approach to risk assessment.
This course can be completed as a standalone course or as part of the full health & safety for managers training course.
Law & Legislation
This course covers key points from:
The Health and Safety at Work Act 1974
Course Content
Understanding Risk Assessments - The principles of risk assessment, the definition of "hazard" and "risk", the 5-step approach to risk assessment
Performing a Risk Assessmen - Controlling risks, the overall process, a straightforward guide to carrying out and recording your risk assessment.