Health and Safety: Level 2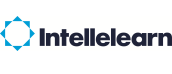 Overview
This RoSPA Approved Health and Safety Level 2 course is ideal for all employees, not just H&S specialists, as it helps learners develop a greater understanding of health and safety issues and the role that everyone plays in maintaining a safe working environment.
This course is divided into 10 easy to follow interactive modules and includes a multiple choice test at the end. The course includes:
Health and Safety in the Work Place
Risk Assessment
Accident Prevention, Investigation and Reporting
Communication and Environment
Hazards and Controls: Fire and Electricity
Hazards and Controls: COSHH and PPE
Hazards and Controls: Manual Handling & DSE
This Intellelearn Health and Safety course includes:
Stop-Start technology meaning you learn at your convenience
All device compliant meaning you can use laptop-tablet-smartphone at anytime
The benefits of using online training in the workplace include:
Cost Reductions e.g. travel fees
Training only takes as long as you need
You can start training immediately
Accreditation
The content of this course has been independently certified as conforming to universally accepted Continuous Professional Development (CPD) guidelines. This course is also approved by RoSPA, the Royal Society for the Prevention of Accidents, as providing quality and content-approved training.
Format
The course is divided into bite-sized Modules with a short quiz at the end of each to test your knowledge. Once you have progressed through each of the Modules you can access a Test which consists of multiple choice questions based on the material that you have studied.
Duration:
Approximately 2-4 hours to complete. As an e-learning course you can complete this training in convenient stages.