Health and Safety Level 2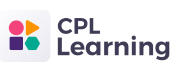 About the course
Monitoring and regulating health and safety is important for employees to avoid harm or illness at work.
This course outlines employer and employee responsibilities with regards to health and safety in the workplace, ensuring that learners know how to deal with hazards and risks at work and understand how to eliminate or reduce them to an acceptable level.
You will be able to...
List employer and employee responsibilities with regards to health and safety in the workplace
Outline laws and regulations surrounding health and safety
Identify hazards within the workplace and the risks they pose, and state how these can be controlled
Prepare for accidents and respond appropriately after an accident has taken place
List the five stages of a risk assessment
Use the 'hierarchy of control' to reduce risks identified in the workplace to the lowest reasonable level
Assessment:
Upon completion of the course, learners will complete an end of learning assessment consisting of 20 questions. 70% of the questions will need to be answered correctly in order to pass