Health and Safety: Level 1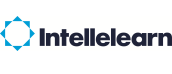 Overview
This course is, quite simply, for everybody. Even people who have been in a work environment for a period of time require refresher training on key H&S issues. The course is also suited to new workers who are required to take health and safety induction training at the start of their employment.
The course is divided into 10 easy to follow interactive modules and includes a multiple choice test at the end. The course covers:
Introduction to Health and Safety –what is health and safety at work?, what is a hazard?, what is risk?, what commonly causes accidents?, what are common types of ill-health?, what factors influence health and safety?, health and safety law, what are employers' responsibilities?, what are employees' responsibilities?, and why is health and safety important?
Workplace Hazards and Risks: Part 1 –slips, trips, and falls, working at height, manual handling, and hazardous substances.
Workplace Hazards and Risks: Part 2 –machinery and vehicles, electricity, fire, and stress.
Workplace Conditions – good housekeeping, the benefits of good housekeeping, welfare facilities, and safety signs.
Workplace Procedures – the importance of reporting, first aid arrangements, first aid kit, personal protective equipment, and personal hygiene.
Aims of the Course:
By the end of this course, learners will have an understanding of:
What health and safety at work is and why it is important.
The work-related hazards and risks that commonly cause accidents and ill-health.
Your and your employer's responsibilities for upholding health and safety.
The welfare facilities that your employer should make available to you.
The safety measures and procedures your employer will put in place and how you can help to uphold them.
This Intellelearn Health and Safety course includes:
Stop-Start technology meaning you learn at your convenience
All device compliant meaning you can use laptop-tablet-smartphone at anytime
Accreditation
The content of this course has been independently certified and accredited by iirsm, the International Institute of Risk and Safety Management, as providing quality and content-approved training.
Format
The course is divided into modules with a short quiz at the end of each to test your knowledge. Once you have progressed through each of the modules you can access a quiz which consists of a multiple choice questions based on the material that you have studied.
Duration:
Approximately 45 minutes to 1 hour to complete. As an e-learning course you can complete this training in convenient stages.
Who Should Take This Course?
This qualification is for everybody. It is ideal for people with an understanding of Health and Safety and who want to add a formal qualification to their CV. It is also a great course for anybody wanting a job in industry as this nationally recognised qualification is accepted by all employees.