Health and Safety Introduction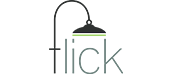 Overview
This RoSPA-accredited, level-1, e-learning course is suitable for anyone who is required to know and understand their health & safety rights and responsibilities as a member of an organisation. The course includes optional voiceover recorded by a professional actor and culminates with an assessment.
It is specifically designed to teach learners their basic health and safety rights as an employee and understand what common hazards are.
This course can be completed as a standalone course or as part of the full health & safety training course.
Law & Legislation
This course covers key points from:
The Health and Safety at Work Act 1974
Course Content
Rights and Responsibilities - A basic introduction to an employee's health and safety responsibilities, how health and safety is managed in the workplace, the importance of risk management.
Understanding Risk Assessments - The principles of risk assessment, the definition of "hazard" and "risk", the 5-step approach to risk assessment
Hazards - The most common workplace hazards and how risks can be controlled, including: lighting, temperature, ventilation, noise, machinery and equipment.