Health and Safety Introduction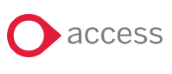 Overview
Health and Safety is aimed at preventing mental or physical harm to all employees, and both employer and employees have responsibilities for Health and Safety in the workplace.
When you begin a job in a new organization, it is essential that you know the Health and Safety requirements relevant to your role to protect yourself and others from injury and harm while at work.
This refresher course is suitable for any employees or employers who need to refresh their knowledge of Health and Safety in the workplace. This course aims to refresh your knowledge of important Health and Safety legislation, the hazards you may encounter in your workplace and the methods for maintaining your safety at work.
Objectives
At the end of the course, trainees will:
Cover annual statistics underlining the importance of Health and Safety for preventing harm to individuals, the relevant legislation and responsibilities of both employer and employees to ensure a safe working environment.
Cover the common workplace hazards, the signage used to identify them and how to effectively respond in a fire emergency.
Cover the measures, organisations and procedures used to maintain safety and well-being in the workplace.