Health and Safety Culture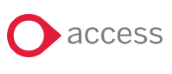 Overview
The safety culture of an organisation is the shared values, attitudes, perceptions and patterns of behaviour around Health and Safety.
This course will benefit all workplaces and types of workforce. With a positive Health and Safety culture, you'll see a clear link between safety culture and Health and Safety performance.
Objectives
At the end of the course, trainees will be able to:
The key aspects of an effective culture
How to assess safety culture
The importance of being safety conscious
Employer and employee responsibilities
Knowing how to report accidents
Types of workplaces and hazards
Recognising risks and hazards
Knowing when to stop work.