Health & Safety Part 1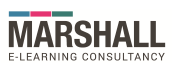 Introduction
We all have an important role to play to keep our workplaces safe and healthy. This e-learning course provides three core units: an Introduction to Health & Safety, Risk Management, and Fire Safety, with the option to add other units, depending on your requirements – these could include additional areas such as Manual Handling and Workstations.
Your learning outcomes
Our e-learning course will ensure learners can:
Describe key aspects of organisational safety policies
Identify the roles that everyone has to play in securing health and safety.
Explain the basics of risk management and risk assessment, focussing on hazards, risks and the risk-assessment process.
Spot common fire hazards.
Explain key fire safety features and safe evacuation procedures.
Describe fire safety roles and responsibilities.
Course duration
45 Minutes - Learners have the option to bookmark progress and complete the course in chunks.