Health & Safety - In the Office - COVID-19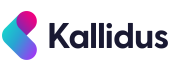 Course Overview
An interactive and engaging online course on health and safety in the office for employees.
This course also focuses on what learners can do to help protect themselves and others from COVID-19. The content is regularly updated and includes guidance on social distancing, keeping the working environment safe and considerations when working with others.
Key Learning Points:
common hazards associated with office work
rapid risk assessments for low risk environments
employer and employee responsibilities for health and safety
the kind of health issues that can result from working in an office
how to remain mentally and physically healthy at work
How it Works:
We all need to feel safe in the workplace and it is an employer's job to ensure that the health and safety of all employees is protected. This may include checking on trip hazards, potentially harmful substances or working at height.
This course forms part of our Health and Safety eLearning series and helps delegates with Health and Safety responsibility. Our engaging, interactive online courses ensure that the training they receive is effective and delivered in a "no nonsense" way.
Target Audience
All office employees