Hay Fever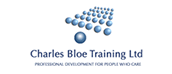 Approximate learning time
1 Hour
Course Overview
Hay fever or seasonal allergic rhinitis is a common allergic condition that occurs when the sufferer inhales pollen. It affects approximately 20% of the UK population. This short course will provide you with a quick revision of hay fever and is suitable for any non specialist healthcare professional that deals with patients that suffer from the condition.
Course Objective
By the end of this course you will understand:
What hay fever is and how symptoms manifest.
The risk factors for developing hay fever.
The different treatments available to manage hay fever.