Having Tough Conversations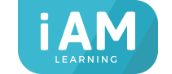 Overview
Repeat to self: the customer is always right… the customer is always right… the customer is… well, sometimes, angry, indecisive, or somewhat demanding. The fact is, in business, the occasional difficult conversation is inevitable. Customers are only human, and they have their bad days just like everyone else: especially if they have genuine cause to complain.
Knowing how to handle tough conversations is an essential part of providing exceptional customer service. Dealing with them calmly and efficiently can turn a disgruntled customer into a loyal fan for life. You can't avoid difficult conversations, but you can be prepared with skills and strategies to turn the situation around and leave everyone feeling positive.
Outline Learning Objectives:
De-escalate heated conversations
Actively listen and show empathy to your customers
Maintain professional boundaries during difficult conversations
Why should I take this course?
This course is suitable for anyone in a customer-facing role. You'll learn concrete strategies for handling tough conversations and develop skills to ensure you're giving the customer (and yourself) the most positive experience possible.