Handling stress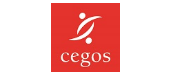 Introduction
Stress has its virtues. It allows us to react quickly when necessary. Without stress, we would be unable to adapt to changes in our environment.
Stress in itself is not dangerous. Instead, it is the abuse of stress and the failure to recharge our batteries that places us at risk.
In this module, we will therefore look at ways to make stress our ally and how to recharge our batteries.
Module Objectives
By the end of this module, you will know how to:
Use effective day-to-day stress management methods.
At the end of this module, you will be better equipped to manage stress.
You will also know the types of situation that make you stressed and how this stress affects you.
Most importantly, you will be able to detect and manage stress more effectively in future.
Module Program
Understanding how to reduce the negative effects of stress.
Relaxing your body.
Exploring the benefits of breathing.
Developing your own "stress-busting" method.
Key Advantages
The module gives a clear analysis of stress factors.
Through a series of exercises and tests, you will analyze how you react to a stressful situation, and you will learn to identify your body's warning signs and think about your personal response.
You will work on your breathing through a series of practical exercises.
Target Audiences
Anyone who has to deal with a stressful situation.
Prerequisites
No prerequisites.