Handling emotions within your team. Part B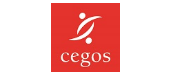 Introduction
As a manager, you are often confronted with the individual and collective feelings and emotions of your staff.
If you ignore or underestimate them, these emotions may manifest themselves in counterproductive behavior that can be harmful to performance.
It's your job to learn to accept these emotions and support them by developing your listening and empathy skills.
Module Objectives
By the end of this module, you will know how to:
Adapt your response to your coworker's level of emotional maturity.
Through the range of tools on offer, this module will help you manage your team's feelings and emotions.
Module Program
Practicing responding appropriately to a coworker's feelings.
Identifying the signs of collective feelings and managing them appropriately.
Key Advantages
Concrete application of emotional intelligence to team management.
Target Audiences
All managers.
Prerequisites
It is recommended that you first complete Part A of this course.