Handling Customer Objections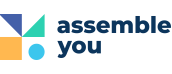 Overview
Welcome to Audio Learning from Assemble You.
'Customer objections are inevitable. How do you deal with dissatisfied customers? Do you view their objections as a door slamming in your face or an opportunity to listen to what the customer is saying and offer solutions?' According to the University of Idaho Business Management and Technology Curriculum Guide, 'objections are concerns, hesitations, doubts, or other honest reasons a customer has for not making a purchase.' People always want to be sure that they are purchasing a good product. Simply put, customer objections are any problems your customer might have with buying or using your product or service.
Customer objections are gold. As noted in a Forbes article, with 96% of dissatisfied customers not voicing their complaints, keeping your clients happy can go a long way to improving your business. Customer objections should be seen as gold; they should be viewed as positive because they allow you to present more information to the customer, which helps in customer retention and customer satisfaction.
Learning Objectives
Explore what a customer objection is
Examine why customer objections are important to businesses
Identify simple and practical actions on how to handle customer
Target Audience
Customer service agents and employees. Professionals working in sales and marketing.