Hand-Arm Vibration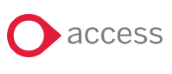 Overview
Hand Arm Vibration comes from the use of hand-held power tools. This module covers the requirements of current legislation and will help you identify situations where hazards exist and how to assess the risk. It will also discuss basic techniques for control of vibration exposure and identify areas where vibration reduction is required.
Objectives
At the end of the course, trainees will be able to:
Define Hand-Arm Vibration (HAV)
State when and how Hand-Arm Vibration may occur
Recognise the signs and symptoms of HAVS and CTS
State the legal requirements in relation to Hand-Arm Vibration
Understand what types of work and / or tools may pose a risk
Take appropriate action to protect yourself from Hand-Arm Vibration
Take appropriate action to control and reduce the risks.