HTML: Minutes to Mastery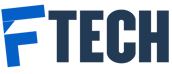 Overview
Introducing "HTML5: Minutes to Mastery" - the course that will revolutionize your understanding of HTML in just minutes! Dive into the world of web development and unleash your creative potential with this dynamic and convenient course.
Are you eager to create stunning websites but short on time? Look no further! "HTML5: Minutes to Mastery" is specifically designed for busy individuals like you who crave a comprehensive yet time-efficient learning experience. In just a few short lessons, you'll gain mastery over HTML and unlock the secrets to building captivating web pages.
This course takes a hands-on approach, guiding you through step-by-step lab exercises that ensure you grasp the fundamental concepts of HTML swiftly. From creating your very first HTML document to incorporating text markup, lists, media elements, hyperlinks, and tables, you'll embark on an exciting journey that empowers you to bring your web design visions to life.
With "HTML5: Minutes to Mastery," you'll have the flexibility to learn at your own pace and convenience. Say goodbye to rigid schedules and hello to a course that adapts to your busy lifestyle. Whether you have a few minutes during a coffee break or a dedicated study session, our bite-sized lessons make it easy to fit learning HTML into your daily routine.
Don't miss out on the opportunity to become a proficient web developer in record time. Enroll in "HTML5: Minutes to Mastery" today and unlock the doors to an exhilarating world of web creation. Get ready to dazzle your audience and watch your website-building skills soar to new heights!
Outline Learning Objective:
Creating Your First HTML Document
Text Markup with HTML and CSS
HTML Lists
HTML Media: Images, Audio and Video
Hyperlinks 06: Tables for Displaying Data