HACCP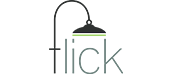 Overview
This RoSPA-accredited, level-2, e-learning course is suitable for anyone who works with food as part of their work or voluntary activity. The course includes optional voiceover recorded by a professional actor and culminates with an assessment.
It is specifically designed to give learners a good understanding of the HACCP process and how a HACCP system is built and managed in a number of different environments.
Law & Legislation
This course is designed to be relevant to your work no matter in what country or region you operate, therefore it focuses on internationally accepted principles of HACCP, rather than local food safety legislation.
Course Content
Introduction and Background - An introduction to HACCP: understanding the history, terminology, benefits and the 12-step process.
Prerequisites - Looking at the common HACCP prerequisites (PRPs) on which you will build your HACCP system.
Preliminary Steps - A close look at the first five steps of the HACCP process, otherwise known as the "preliminary steps".
HACCP Principles - Implementing - Beginning to look at the final steps of the HACCP process, which focus on implementing the HACCP system
HACCP Principles – Verification, Validation and Documentation - Looking at the final steps of the HACCP process, which focus on verification, validation and documentation.