HACCP: Level 3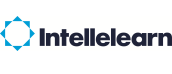 Overview
This Local Authority Approved HACCP Level 3 course is essential for anybody wanting to develop their careers with an internationally recognised qualification. This online course is for professionals and Business Owners in the food sector and is designed to help you understand what is involved in a successful HACCP food safety management system. The course will take you through the essential steps of the HACCP planning process and help you understand how to identify food safety hazards, select relevant control measures and ensure the HACCP system continues to operate efficiently and effectively.
The course is divided into 7 easy to follow modules includes a multiple choice test at the end. The course covers:
An Introduction to HACCP
HACCP and The Law
HACCP Alternatives
Planning a HACCP System
Food Safety Hazards
Prerequisite Programmes
Creating the HACCP System
Principle 1: Hazard Analysis
Principle 2: Critical Control Points
Principle 3: Critical Limits
Principle 4: Monitoring Critical Control Points
Principle 5: Corrective Action
Principle 6: Verification of the HACCP System
Principle 7: Documentation
Implementing the HACCP System
Aims of the Level 3 HACCP Training
By the end of this course you will:
Explain the importance of HACCP systems and the background of food safety management
Understand the legal requirements pertaining to HACCP and food safety management systems that can be chosen
Develop the essential hygiene prerequisites as foundations for effective HACCP
Recite the seven principles of HACCP
Understand the importance of having effective prerequisite programmes in place
Explain the different approaches to the use of HACCP
Understand the significance of critical limits and corrective action and know why these need to be carefully monitored
Know how to validate and verify the HACCP plan and understand the importance of keeping documentation
Develop a HACCP plan

Carry out hazard analysis and defining control measures
Identify critical control points (CCPs)
Control CCPs - limits, monitoring and corrective action

Manage a HACCP plan

Application, implementation, verification and maintenance of HACCP
Roles, resources, communication, training and development
Challenging HACCP effectiveness
Our HACCP Level 3 course is fully interactive to ensure you remain entertained and engaged throughout.
Stop-Start technology meaning you learn at your convenience
All device compliant meaning you can use laptop-tablet-smartphone
Local Authority Approved
Accredited by both the CPD and by iirsm
Fully online course and multiple choice test with no time limits
Accreditation
This HACCP Level 2 online course is fully accredited by both iirsm (International Institute of Risk and Safety Management) and CPD. This qualification is universally accepted by all employers.
Format
The course is divided into modules with a short quiz at the end of each to test your knowledge. Once you have progressed through each of the modules you can access a Final Test which consists of multiple choice questions based on the material that you have studied.
Duration:
The HACCP Level 3 course takes approximately 4-6 hours to complete. As an e-learning course you can complete this training in convenient stages.
Who Should Take This Course?
This HACCP Level 3 course is for professionals. This course will enhance the career of any supervisor or manager working in the food sector. This course is also essential for any business owner in the food and drink sector.