Guiding team and individual actions. Part B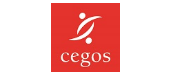 Introduction
A project team must be divided into specific sequences and actions, so that the results can be measured. Individual and collective motivation depends on the manager's ability to clarify and schedule the project.
Module Objectives
By the end of this module, you will know how to:
Motivate coworkers through team projects. In this module, you will learn how to turn a project into an action plan, and how to communicate and share a motivating project for your teams.
Module Program
Moving from team project to action plan.
Communicating the project to the team.
Key Advantages
Explore the various motivational drivers and learn to choose the best approach with your team.
Target Audiences
Experienced managers who want to master the basics of management.
Prerequisites
It is recommended that you first complete Part A of this course.