Guiding team and individual actions. Part A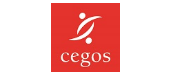 Introduction
In an environment in which a strategy is not always clear, stable and constant, and employees work more and more independently, the question of how to manage individuals, context and priorities becomes a critical one. A team project provides the answers to many managerial questions on this topic.
Module Objectives
By the end of this module, you will know how to:
Motivate coworkers through team projects. In this module, you will learn how to give coworkers a positive perception of constant change and prioritize their activities based on imperatives.
You will therefore be able to develop a project that motivates your teams.
Module Program
Why create a team project?
Creating a team project.
Key Advantages
A highly operational approach to assign meaning to action.
Target Audiences
Experienced managers who want to master the basics of management.
Progression
This is one of two learning modules on this topic. On completion it its recommended that you progress to Part B.