Google Slides Beginner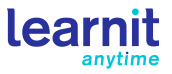 Who it's for:
Anyone looking to create and share slide deck presentations.
What it is:
Google Slides is Google's free, web-based answer to Microsoft PowerPoint. Google Slides is all about presentations, offering a wide variety of ways to build and distribute informative and engaging slide decks.
What you'll learn:
We tackle the ever-powerful slide master. Take your presentation skills to the next level by learning to make templates, layouts, themes, and much more.