Google Sheets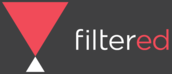 Overview
Google Spreadsheets is rapidly overtaking Microsoft Excel in the workplace
Engage with this exciting new product and become a Google Sheets expert with this course. Google Sheets replicates many of Excel's functions but has gone one step further. In this course we cover charts, graphs, pivot tables, functions and formulas as well as discovering what makes Google Sheets unique such as file sharing, revision history, web based scripts, and macros.
If you think Google Sheets is just Excel online then think again.
Learning Outcomes
Learned to adjust the way data and information is displayed
Used advanced tools like Macros, Importing HTML and Scripts to replicate Excel's functions
Learned how to write powerful formulas quickly and easily with the point-and-click method
Used data tools like sorting, subtotaling, and filtering
Learned how to automate tasks with time-saving scripts and add-ons Discovered Spreadsheets secrets and shortcuts.
Syllabus
Section 1: The Basics
Unit 1.1 - Introduction: Introduce yourself to Google Sheets with a guide of what this course covers
Unit 1.2 - Spreadsheet Basics: Become comfortable with the basic functions and layout of Google Sheets
Section 2: Manipulating Data, Functions, and Formulas
Unit 2.1 - Manipulating Data: Understand how to sort data, manipulate views, find and replace data, and access a spreadsheet's revision history
Unit 2.2 - Functions and Formulas: Identify the difference between math functions, logical functions, text functions, and explore the many formulas Google Sheets offers
Section 3: Charts and Graphs
Unit 3.1 - Charts and Graphs: Create and explore charts and Scatterplots
Section 4: Lookups
Unit 4.1 - Lookups: Understand the difference between VLOOKUP and HLOOKUP and how they can improve your spreadsheet manipulation
Section 5: Pulling Data from a Spreadsheet
Unit 5.1 - Using ImportXML: Understand how to access XML files in Google Sheets and how the data is imported
Unit 5.2 - Using ImportHTML: Understand how to access HTML files in Google Sheets and how the data is imported
Section 6: Using Macros and Other Tools
Unit 6.1 - Macros: Write macros that increase productivity
Unit 6.2 - Tools to Use with Google Docs
Discover spreadsheet boosters that help you get the most from Google Sheets
Section 7: Course Ending
Unit 7.1 - Templates and Resources: Access official Google templates and discover other expenses templates, timecards, and more
Unit 7.2 - Conclusion: Conclude what you have learned about Google Sheets
Duration
4 Hours