Google Sheets for Excel Users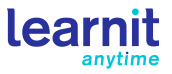 Who it's for:
This accelerated class is meant for experienced users of Excel, who know how to create formulas and apply functions, and who want to learn how to do the same and more in Google Sheets.
What it is:
Google Sheets is the spreadsheet application in Google's cloud-based office suite.
What you'll learn:
By the end of this course, you'll learn how to take stock of the knowledge you've accumulated in Microsoft Excel over the years and successfully transfer those skills to the world of Google Sheets. In 2+ hours of comprehensive training, learn how to do the following tasks in Google Sheets: create conditional formatting, use privacy tools to limit what users can add or edit in a spreadsheet, share spreadsheets and collaborate in real-time, make interactive sheets and forms to collect information, get real-time financial data from sources like the stock market, create Macros to automate repetitive actions, and build visuals like charts, sparklines, and QR Codes.