Google Docs Advanced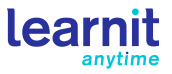 Who it's for:
This course is designed for anyone who needs a free, cloud-based word processing application that will allow them to create basic documents like letters, reports, and more.
What it is:
With Google Docs, you can create and edit text documents right in your web browser - no special software is required. Even better, multiple people can work on a document at the same time, you can see people's changes as they make them, and every change is saved automatically.
What you'll learn:
In this course, students will learn how to organize your saved documents by creating folders and saving files in Google Drive.