Google Apps for Work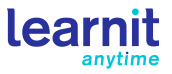 Who it's For:
This course is catered to new users, as well as Google enthusiasts who are interested in receiving a full-bodied breakdown of the Google Apps suite.
What it is:
Google Apps for Work is one of the most popular cloud-based collaboration and productivity platforms. With a direct focus on enterprise, Google has made it easy for business users to enhance their day-to-day, professional workflow.
What You'll Learn:
After experiencing this E-Learning series, you'll have an in-depth understanding of popular applications within the Google Apps suite. You'll also know how to properly establish and calibrate your Google account.
Topics
Gmail
Introduction
Gmail Interface
Picking Themes
Creating Labels
Managing Labels
Composing Emails
Reading and Responding to Emails
Creating Filters
Creating Signatures
Using the Vacation Responder
Search
Google Drive
Introduction
Drive Interface
Creating Folders
Creating Docs
Sharing Docs
Editing and Commenting with Other Users
Uploading Files
Google Calendar
Introduction
Calendar Interface
Creating Events
Calendar Details
Sharing Your Calendar
Notifications
Calendar Settings
Creating New Calendars
Adding Friends' Calendars
Google Contacts
Introduction
Contacts Interface
Creating Contacts
Creating Groups
Importing Contacts
Exporting Contacts
Google Hangouts
Introduction
Hangouts Interface
Having Conversations
Settings
Google Sites
Introduction
Creating New Sites
Sites Interface
Themes, Colors, and Fonts
Creating Landing Pages
Creating Bio Pages
Adding Images
Adding Links
Creating Contacts List Pages
Configuring Sidebar Site Navigation
Configuring Horizontal Site Navigation