Getting Started in Qlik Sense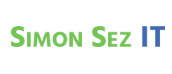 Course Overview
Qlik Sense is an amazing data visualization tool. In this comprehensive beginners course, we teach you how to become a Qlik Sense designer from scratch.
You'll start by learning how to load data into Qlik Sense, how to create stunning Qlik Sense apps, how to create and edit your first visualization, how to use the various charts, graphs, and tools available in Qlik Sense.
After that, we move on to using scripting in Qlik Sense, numeric functions, string functions, date and time, and Geo Analytics.
This comprehensive Qlik Sense course talks you through this analytics and Business Intelligence platform and will set you on your way to becoming a Qlik Sense designer.
Learning Objectives:
In this course, you will learn:
All about what Qlik Sense is
The difference between Qlik Sense and Qlik View
How to load data in Qlik Sense
About creating and uploading apps in Qlik Sense
All about the different charts and graphs available in Qlik Sense
All about Tables and Pivot Tables in Qlik Sense
How to create your analysis in the Story Telling tab
About numeric and string functions in Qlik Sense
How to use the date and time formatting functions in Qlik Sense
How to use Conditional Functions in Qlik Sense
How to combine tables using JOIN, KEEP and CONCATENATE
How to use different charts and tables
How to use Qlik's Geo Analytics tools (maps)
Includes practice exercises and downloadable data files to work with.