Getting Started in Monday.com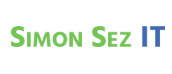 Course Overview
In this short but comprehensive Getting Started in Monday.com course, we teach you most of the functionality that can be found in the monday.com platform.
Monday.com is a Cloud-based Work Operating System (Work OS) that allows companies to create their own work management software. It's a simple but intuitive Work OS that lets teams run projects and workflows and collaborate effectively.
This course will teach you how to build Boards, Dashboards, and Automations and show you how these different building blocks can work together to become an end-to-end Work OS. We start off by showing you a broad overview of the features of the platform before we deep dive into each one. The course also includes practice exercises to test what you've learned.
We used Google Chrome on a Windows OS in this course, but since monday.com is a browser-based application, it should look exactly the same regardless of which browser you use. This course is aimed at beginners so if you are brand new to monday.com, then this course is for you!
Learning Objectives:
In this course you will learn:
How to Set up an Account and Log in for the first time
An Overview of the Monday.com User Interface
How to Create and Delete Boards
How to use Essential Columns and Board Templates
How to Add Data to Boards and Connect Boards
How to Search, Sort, and Filter Board Data
How to add Additional Board Views
How to use Calendar, Workload, Form, Kanban, and Gantt Board Views
How to use Notifications, Inbox, and My Work
How to Share a Full Board on a Public URL
How to Create Dashboards and Add Basic Widgets
How to Print and Present Dashboards
How to add Automations and Integrations to a Board