General Workshop Safety Equipment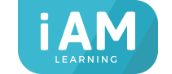 Overview
Ah, the joy of getting a new machine at work! Loads of fresh buttons to push, flashing lights, and it'll make your job quicker and easier! Bonus! But before you get carried away, it's important to remember that, with every machine or tool in your workshop, comes a whole host of hazards
Although you might not feel like it, you do need to put your 'sensible' head on to use your machinery safely. This is where workshop safety equipment comes in because, let's face it, injuring yourself on a machine is going to lessen the excitement!
By the end of this course, you'll be able to:
Explain the benefits of the PUWER regulations and what's included to keep you safe
Identify the general items of safety equipment and Personal Protective Equipment
Describe how to control risks using Personal Protective Equipment and safety checks
Identify correct safety procedures when using workshop machinery and equipment
Why should I take this course?
If you use or work in the vicinity of machinery or tools, this course is for you, as knowing how to protect yourself and colleagues is vital. Managers and persons in charge should pay particular attention to fully understand the regulations for using machinery, and the requirements for safety equipment.
OK, things are more exciting when there's an element of danger, but in the workplace, risk is no laughing matter. This course will help you to better understand the safety precautions you need to take.