General Data Protection Regulation - GDPR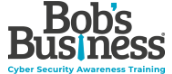 Why is GDPR So important
GDPR is the biggest change in Data Protection for a generation, but do you know how it will affect you?
Repealing the Data Protection Act, GDPR makes changes to the way you use, process and store data. While the changes might seem small, they will affect everyone
This module covers Good Practice, Accountability, and the steps you and your organisation can take to compliance and an overview of the principals you need to follow.
Key Definitions
This module will cover the key terminology you should know relating to GDPR. If you've considered your compliance with current Data Protection laws before hopefully some of these will be familiar to you.
Key Changes, Concepts and Processing Conditions
GDPR might sound intimidating, but it isn't too different to the Data Protection laws you are already following. Some of the content has been updated and brought up to speed with the technological changes we have gone through. Some content remains very similar to the laws you already follow.
In this module, you will learn the key changes from the DPA Act 1998 and you will be advised on key concepts and processing.
Key Principals
There are six data protection principles outlined in GDPR that you will need to follow to ensure that you and your organisation are compliant when it comes to European data protection law.
Within this module, we will inform you on the six data protection principles and what these mean when processing data within your organisation.
Privacy Impact Assessments and Security Measures
Upon completing this module, you will understand what an impact assessment is and when you have to do one. What's the extent of the security measures an organisation is expected to take to protect data?
Data Subjects - additional rights and consent
'Data Subjects' is a term you will hear a lot when it comes to GDPR, but what are they exactly? Within this module, you will learn about the role, rights and obligations that data subjects play under GDPR.
Data Protection Officer
Some organisations need to hire a Data Protection Officer under GDPR, but what exactly is a DPO?
Within this module, we will tell you what a Data Protection Officer is, the role they have within your organisation and how to tell if you need one.
Fair processing
What does it mean to process data fairly? This module will investigate in more detail the meaning of fair processing and one of the key steps your organisation will need to take to satisfy this requirement.
Data Breaches and Noncompliance
The phrase 'data breach' sounds scary. But if you've put all the relevant GDPR processes in place, then there is little need to worry as they should be few and far between. This module covers, what a personal data breach is, when should you declare a breach, what you should include and the sanctions which you could face for non-compliance with GDPR.